PLANT PROTECTORS
Consolidated Foam is the exclusive manufacturer of Gardien plant protectors, commonly known as rose cones. Our cones are the best winter protection available for your delicate plants and shrubs. Made in the USA, and available in a variety of sizes and strengths, the plant protectors feature Gardien's exclusive perma-vent systems to inhibit mildew growth. Protect your garden from wind, premature thaws, fluctuating temperatures, insects and wildlife!
Each cone comes complete with step by step instructions for simple set up.
STANDARD
for freezing temperatures
12"x12"x14"
0.38" Wall Thickness
Excellent protection for smaller, delicate plants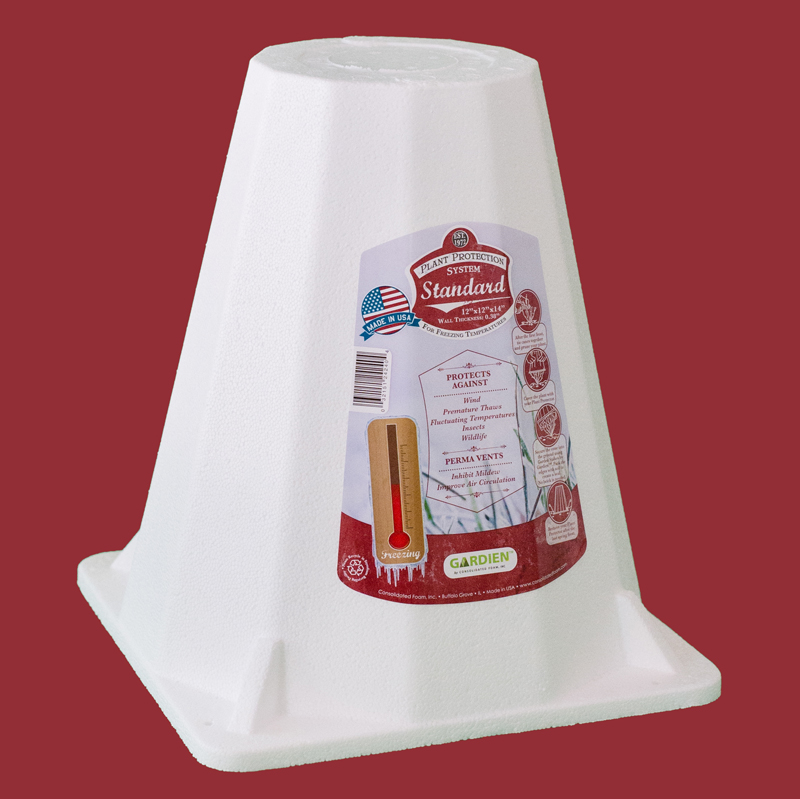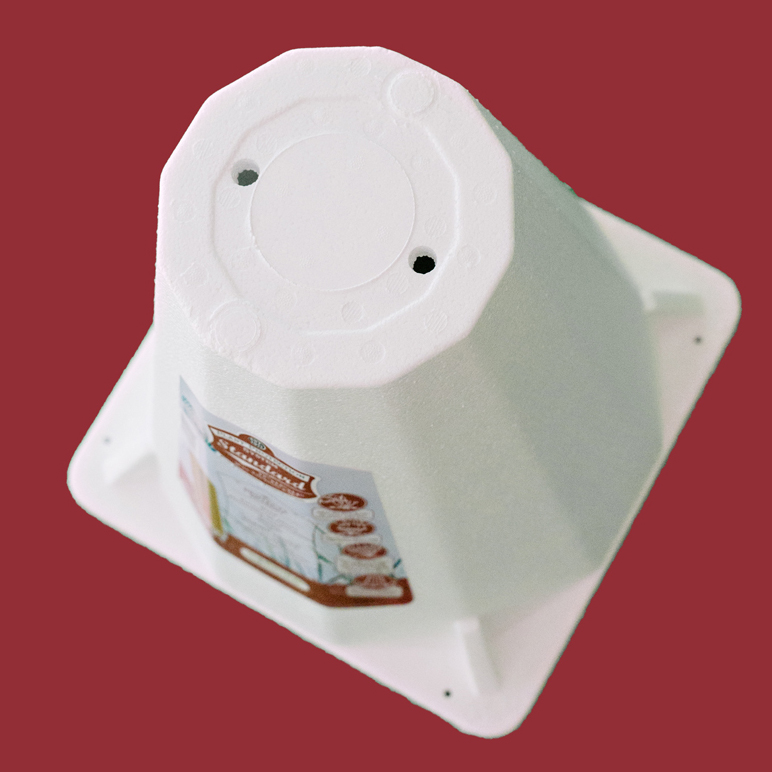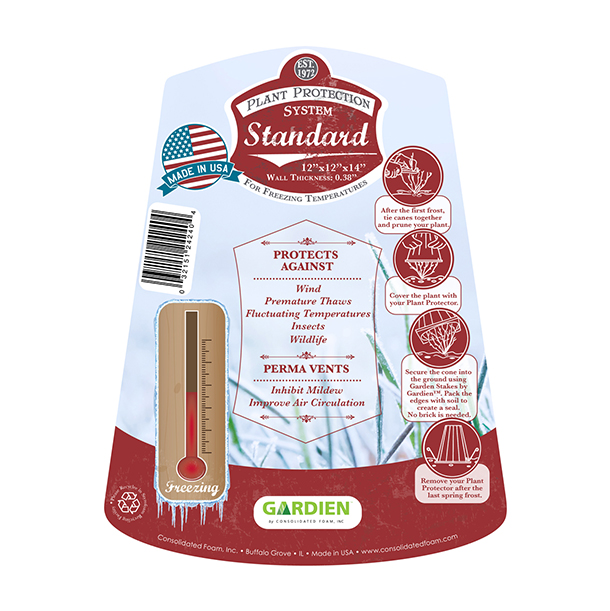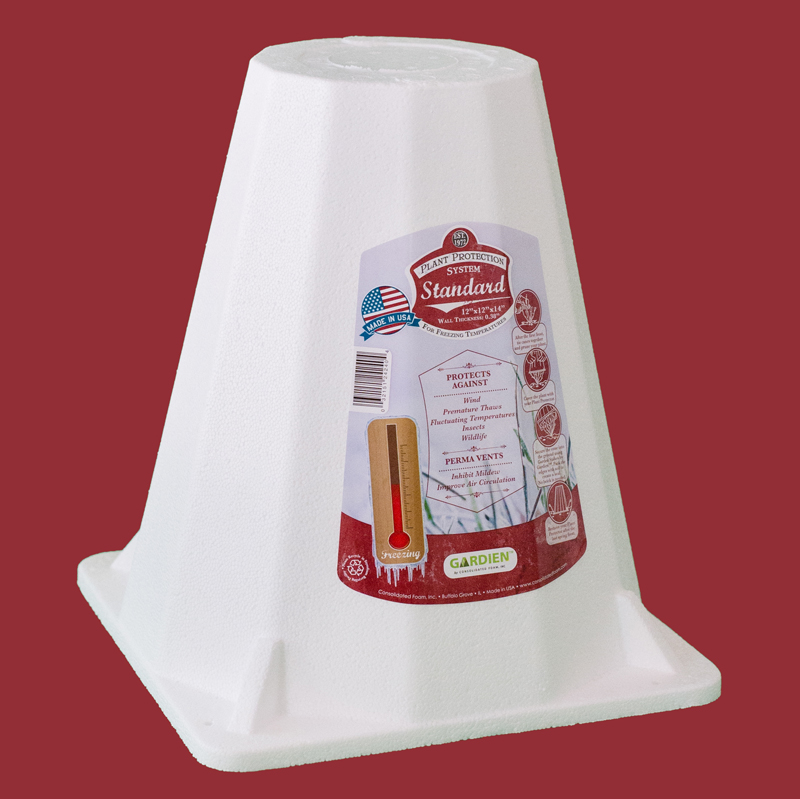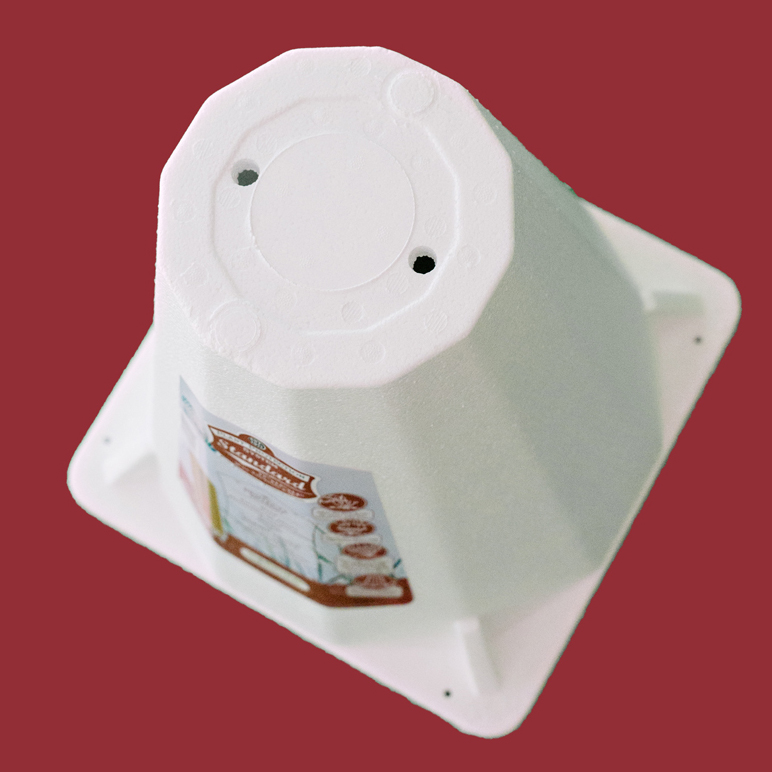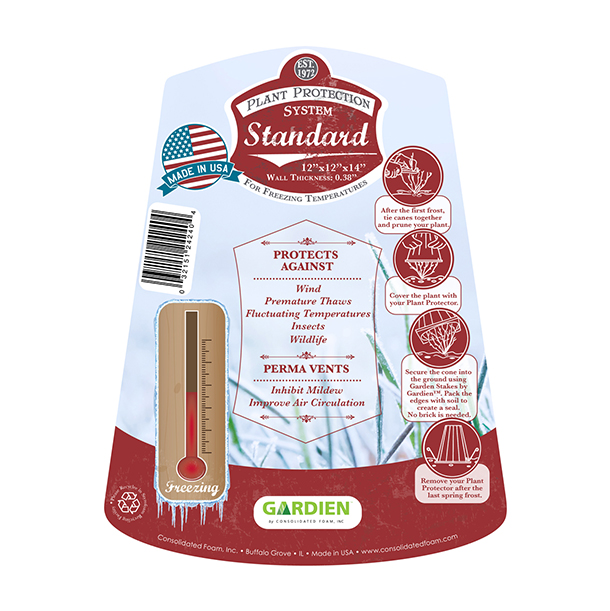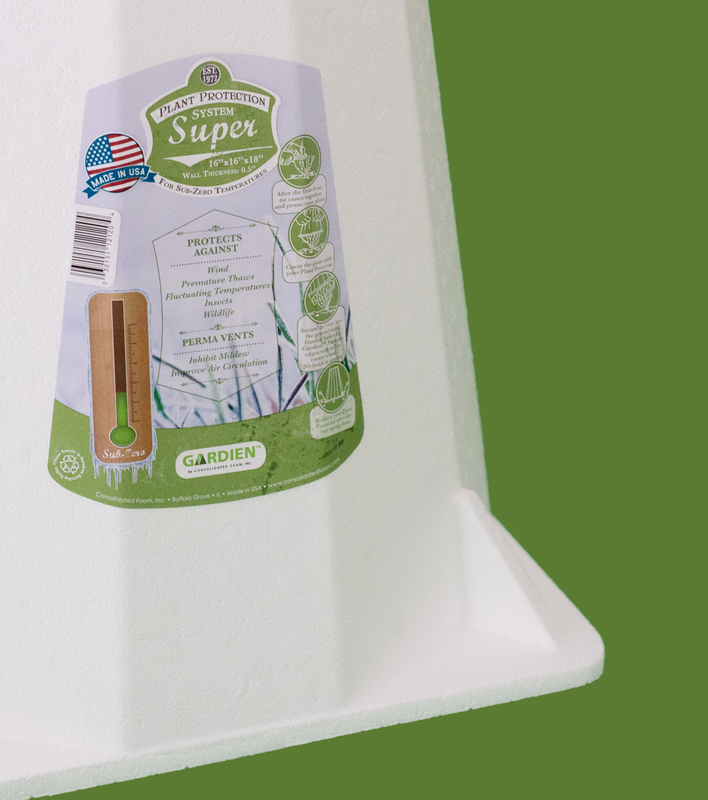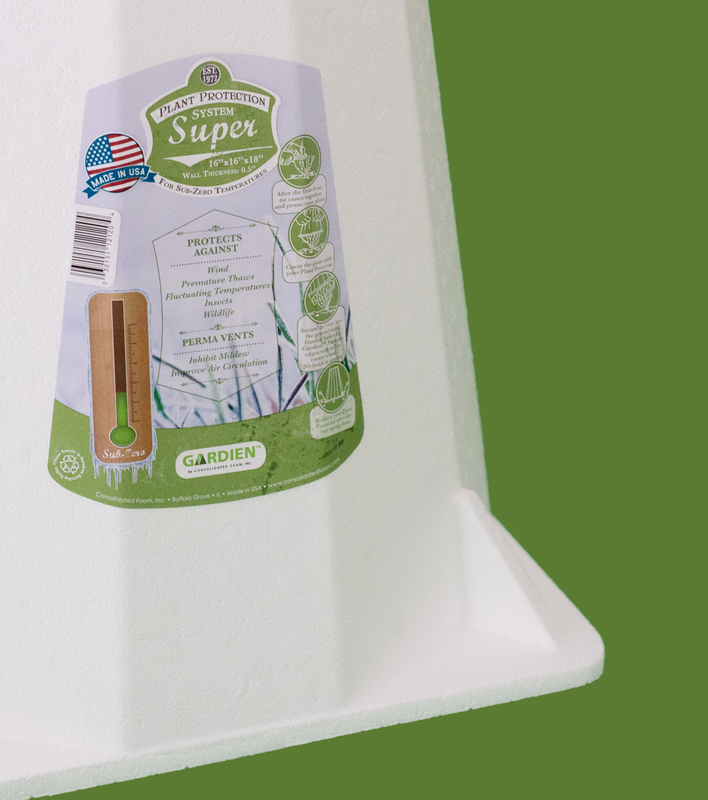 SUPER with removable lid
for sub zero temperatures
16"x16"x18"
0.5" Wall Thickness
Provides 50% more insulation than the standard cone
Perfect size for roses and larger plants
Removable lid allows for temporary removal of top in early spring without disturbing shelter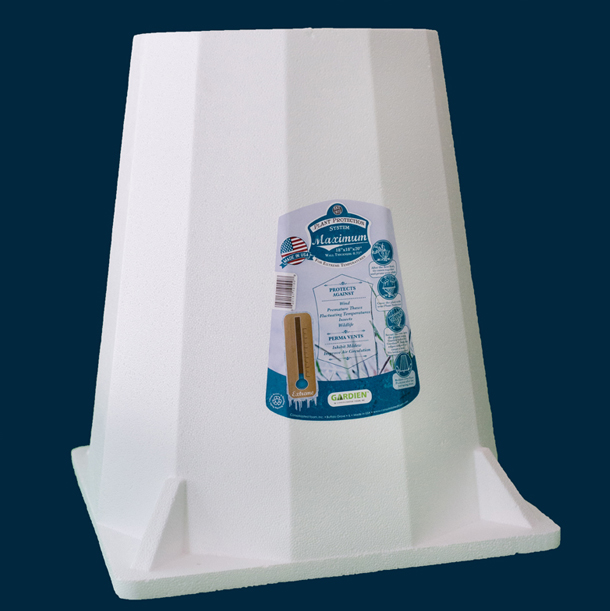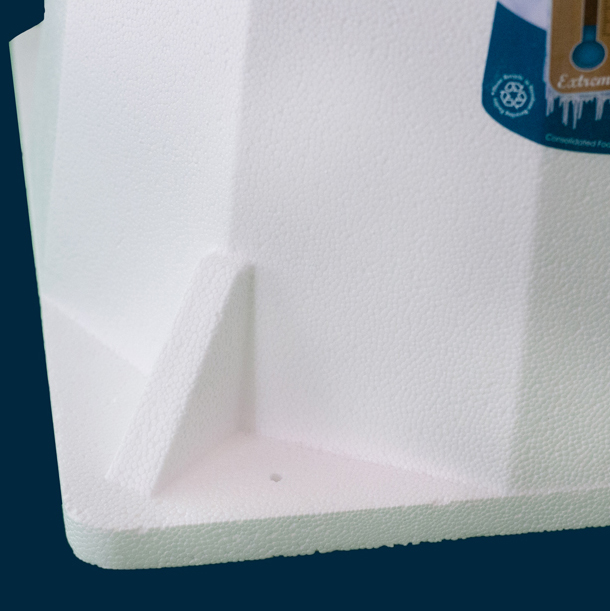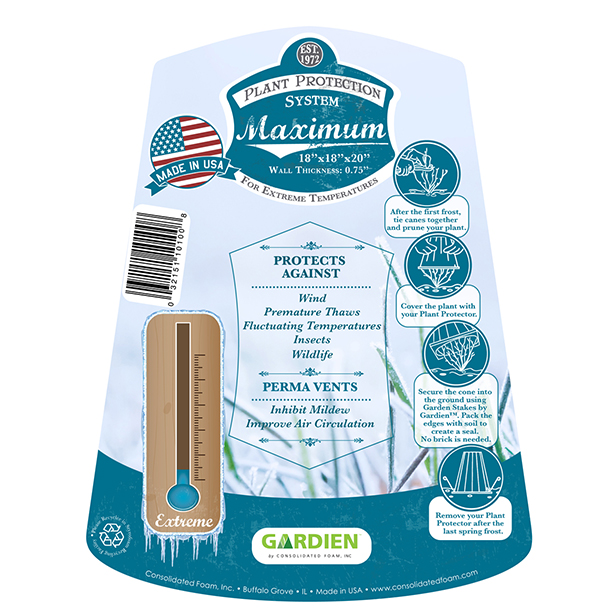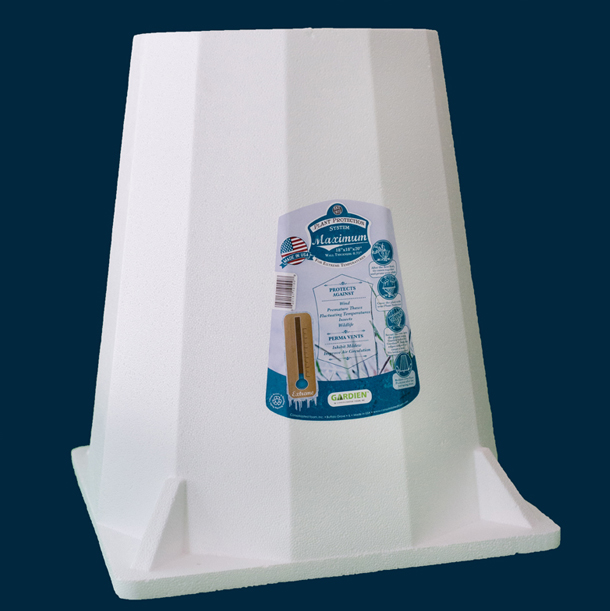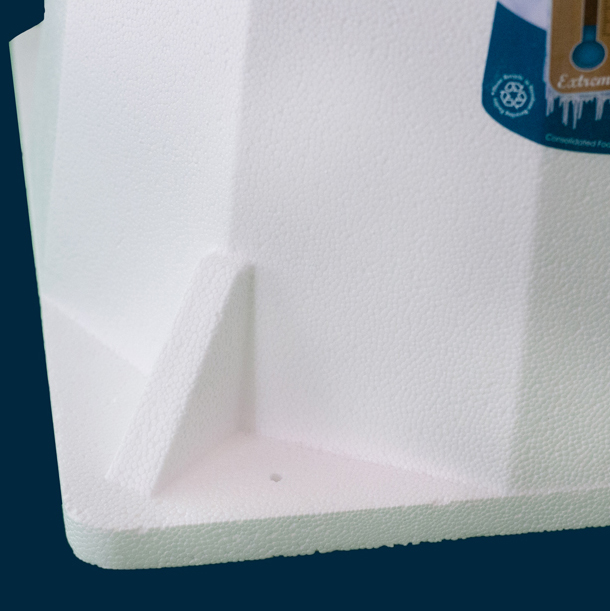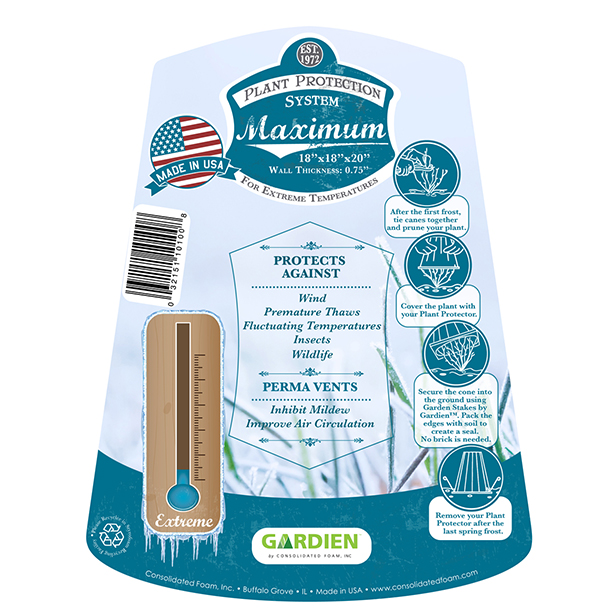 MAXIMUM with stakes
for extreme temperatures
18"x18"x20"
0.75" Wall Thickness
Provides 50% more insulation than the super cone
Extra large size accommodates a wide variety of plant sizes
Garden stakes specially engineered for use with Gardien Plant Protectors. Eliminate the need for unattractive bricks.
SUPER
for sub zero temperatures
16"x16"x18"
0.5" Wall Thickness
Provides 50% more insulation than the standard cone
Perfect size for roses and larger plants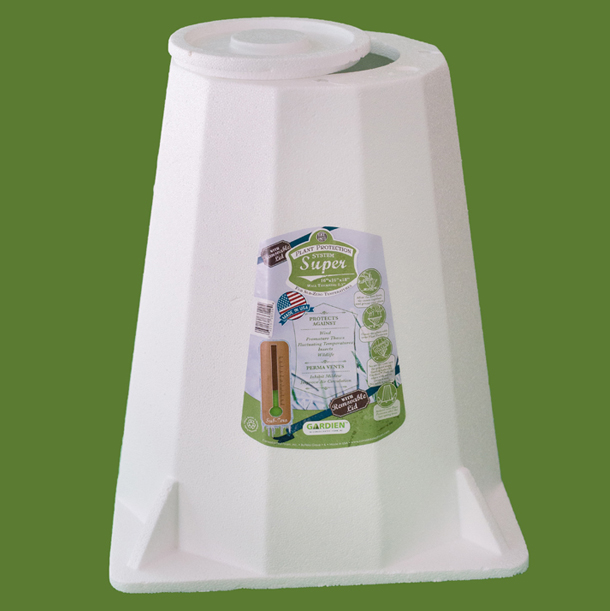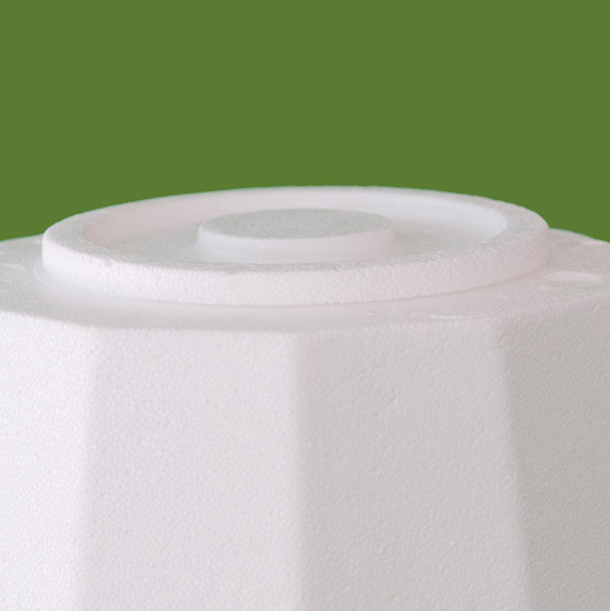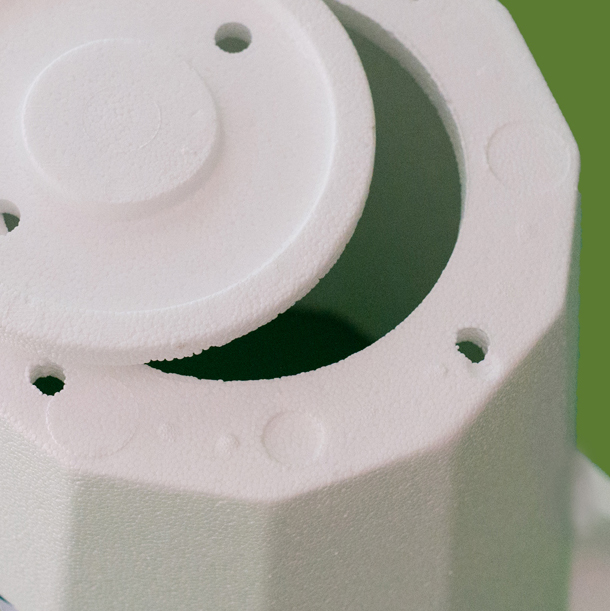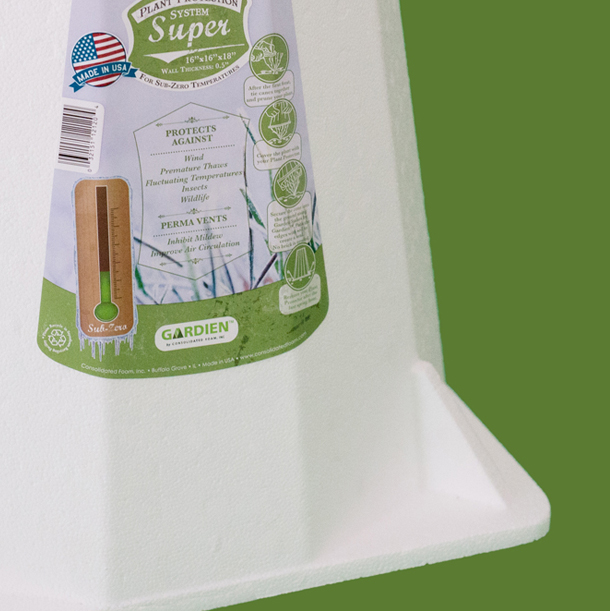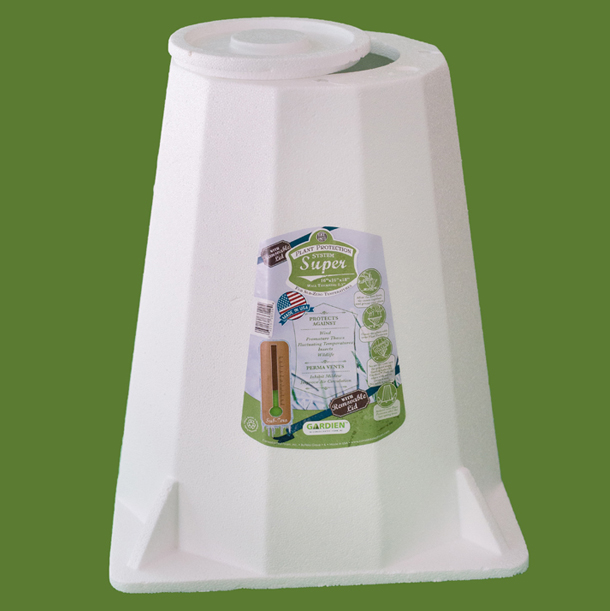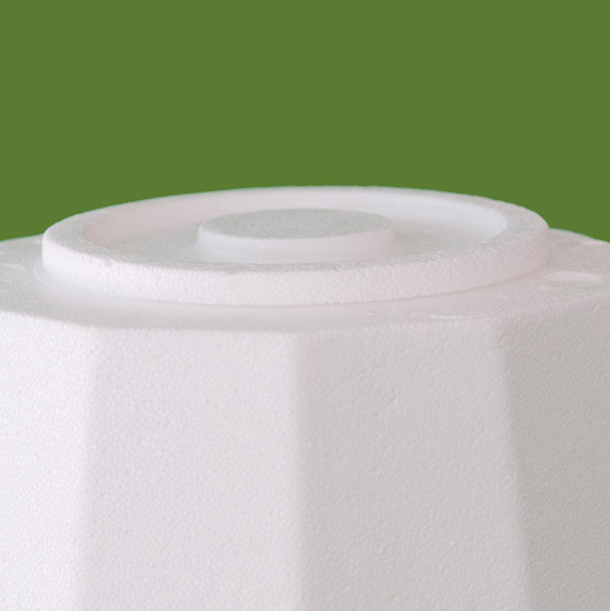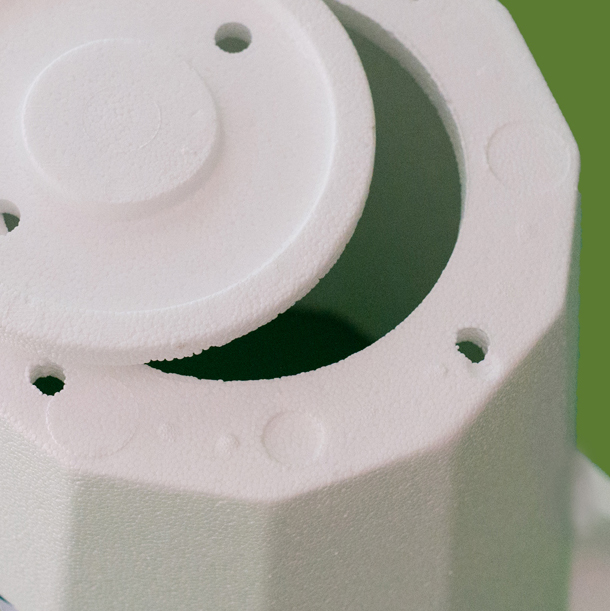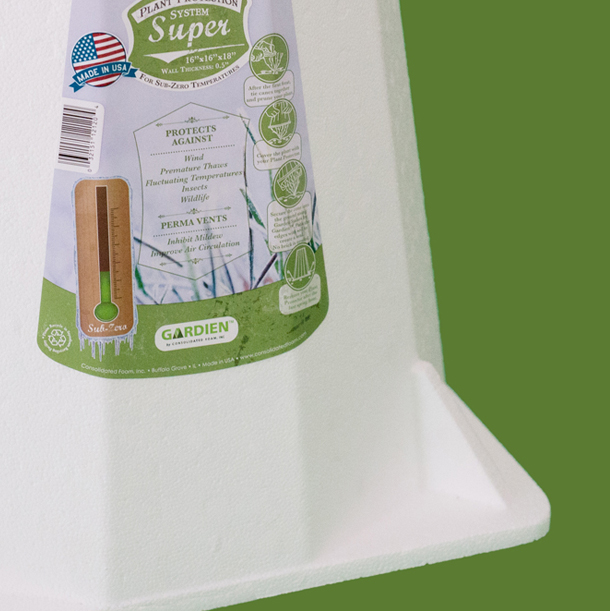 MAXIMUM
for extreme temperatures
18"x18"x20"
0.75" Wall Thickness
Provides 50% more insulation than the super cone
Extra large size accommodates a wide variety of plant sizes